Professional Pictures Tip: Choose "Montage" vs. Posed Group Shot;
We get calls from office managers/marketing reps who want to do photos featuring their entire staff in order to show their "team" on the website. 
Showing your entire team is a GREAT idea and can highlight the connection that your team has and your clients WANT. However, there are several challenges to doing a large group team photo: 
1. The first challenge is ATTRITION. Attrition is something every company faces and therefore it makes the large group team picture very time specific and only current for a very SHORT period of time. 
2. Getting everyone together at one time in one place is tough, especially if there are employees that are not local. 
3. A few people are just NOT going to like how they look.
Our solution to the older, more dated "posed group photo" is to create a montage of each employee's headshot. The collage image is "one piece" so it still shows that you are a TEAM and is much more easily editable over the years as employees come and go.
There are two types of Montages we commonly do. 
One is where we photograph each member and blend them into a pleasing group. This can show your group's personality. 
Another style is companies like to include the name of each employee and the title, others like the more casual "first name" approach like this team: 
The other HUGE benefit in this approach is that each employee can use their headshot on social media, marketing materials, email signature, and business cards…
Next time your H.R. director says, "let's get a group shot!" suggest the montage approach.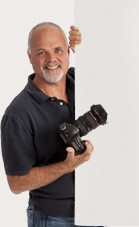 Post by- John Ridgeway
Ridgeway Portrait Design Business & Corporate Sevices
Visual Branding expert, Branding with Personalized Marketing Photography, helps savvy entrepreneur leverage their photos to attract permium clients and cash to their growing business.
Call 618-288-9000 for more information or to schedule an appiontment.  Contact us